DOSAD FC Set For Iran, Bahrain On Playing Tour
No fewer than 15 players of DOSAD FC, Enugu Ukwu, Njikoka LGA of Anambra are set to jet out of Nigeria for playing tour in Iran, a Middle East country.
The team which is billed to leave Nigeria before the end of June would also visit and play in Bahrain.
Rev. Fr Coach Obinna Dike, President of DOSAD told journalists in Awka that the trip was on invitation of the teams partners and football authorities in both countries.
DOSAD FC which has its home ground at Enugu Ukwu, Njikoka Local Government Area plies their trade in the Anambra Independent Football League (AIFL), the foremost private sector driven League in Nigeria
He said DOSAD and other clubs in AIFL had been feeding the national teams and domestic markets including NPFL, Nationwide League One and Nigeria National League with players as well as foreign scouts.
According to him, this is all about developing local football talent into global professionalism from those who went into football for fitness, pleasure and career.
"Now we have had a lot of foreign clubs and scouts who are interested in what we are doing, they have decided that we come to them with our full team for play tour, scout programmes and exchange programmes," he said.
The players include: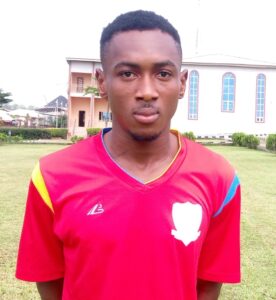 Chisom Miracle Okafor
He was born on June 25, 2004 and attended Bethel Secondary School, Uwani,.Enugu
He hails from Akpugo, Nkanu West, Enugu State and had early praying career at Miserere FC, Rangers Camp, Enugu before joining DOSAD FC
Position: Outside Right position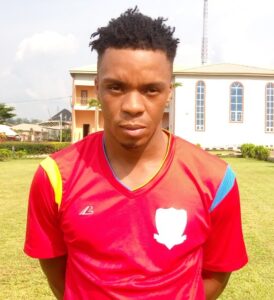 Nnadi Progress Nwokeoma was born on Dec. 20, 2002
He attended Onitolo Community High School, Surulere
He is an indigene of Umuokanne, Ohaji Egbema, LGA with early playing career with Emerald and Gerald FC, Oguta
Positions: Central Defender/Central Midfielder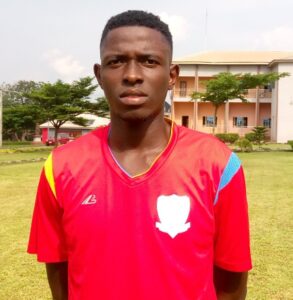 Agba Chukwuma Paul was born on Oct. 19, 2001
An indigene of Igboukwu, Aguata LGA, Anambra and an alumnus of Bethrot Model Secondary School, 33 Estate, Onitsha
He started his career with DOSAD FC
Position: Attacking Midfielder/Centre Forward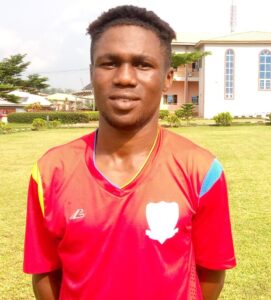 Ugbe Ejiofor Wilfred
Born on Aug. 8, 2003 and an indigene of Nimo Njikoka, Anambra
He attended Busy International School, Nimo and started playing at DOSAD FC
Position: Defender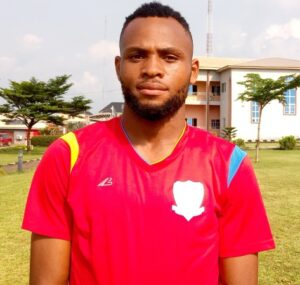 Christopher Odinaka Kingsley was born on Aug. 28, 1999
He is a native of Umunze Orumba South LGA, Anambra and attended Community high School, Umunze
He played for World FA before joining DOSAD
Position: Centre Forward/Support Striker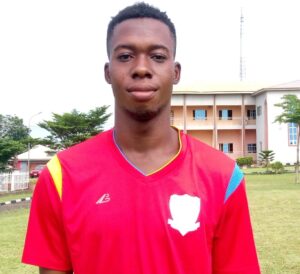 Ejima Miracle Uchona
Born on June 25, 2005A from Amawbia Awka South Awka.
He attended Community Secondary School and played for United FA,  Amawbia before joining DOSAD.
Position: Goalkeeper
Ezeakunne Emmanuel Chinedu was born on Jan 4, 1999.
He is a native of Achina Aguata LGA, Anambra
He had his Junior secondary education at St Dominic Savio Seminary Akpu and Senior secondary at St Johnbosco Seminary, Isuanocha
He plays for DOSAD FC, Enugu Ukwu
Position: Central Defender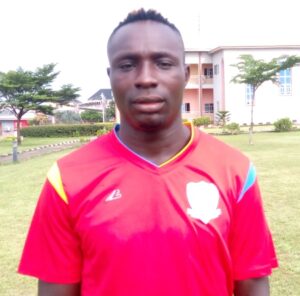 Okoyeatu Emeka Godwin  was July 02, 2001 and a native of AguUkwu, Nri, Anaocha LGA
He attended Regal Secondary School, Nri and started playing career at DOSADFC, Enugu Ukwu
Position: Central Forward
Romanus Chinonso Kingsley
Born on Aug.15, 2003
Attended Osusu Secondary School, Aba, Abia
He is from Uturu Okigwe, Imo
He played for Vita FA, Aba before joining DOSAD.
Position:  Attacking Midfielder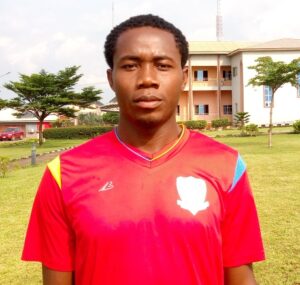 Okafor Chukwuka Collins
Born July 23, 2001
Attended Seat of Wisdom Secondary School, Fegge, Onitsha, Anambra State
He is a native of Nanka, Orumba North LGA, Anambra
He started playing career at Dynamic Football Academy, Aguluzigbo in Anaocha LGA
Position: Central Defender/Right Full Back/Defensive Midfielder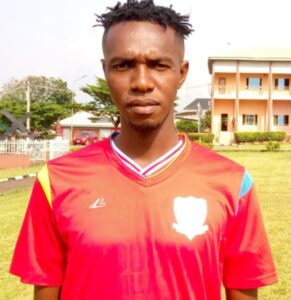 Anaduaka Ejike Benjamin
Born on Dec. 23, 2000 and an indigene of Enugu Ukwu, Njikoka LGA, Anambra
He attended St John's Day Secondary School, Gboko, Benue State and played for Nwudo FA, Gboko, Benue State before joining DOSAD.
Position: Defensive Midfielder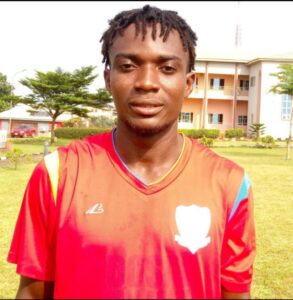 Okeke Chinaza John
Born on July 27, 2001.
A native of Ugbo, Awgu LGA, Enugu State with secondary education at Jesus Foundation Secondary School, Nkpor
He played for Diamond FC, Nkpor before joining DOSAD
Positions: Attacking Midfielder/Winger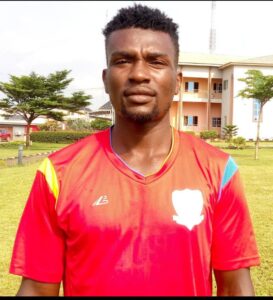 Nwankwo Chukwuma Francis
Born on Oct. 28, 2003 and a native of Isuofia Aguata LGA, Anambra State
He attended to Modebe Memorial Secondary School, Onitsha and played for  Morning Star FC, Onitsha before joining DOSAD
Position: Defensive/Attacking Midfielder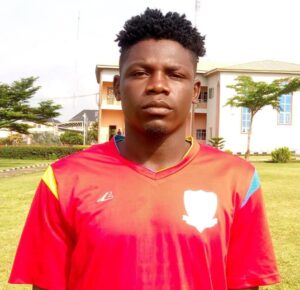 Chukwu Chibueze Valentine
Born on Feb. 14, 2004 and hails from Ohaozala Onicha LGA, EbonyiH
He attended Solid Foundation Secondary School, Nkanu East LGA, Enugu State.
He played for Cardinal Arinze FC, Awka Ochomma FA, Onitsha before joining DOSAD
Position: Defensive Midfielder/Attacking Midfielder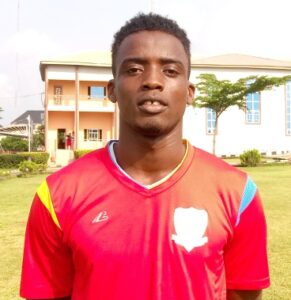 Enendu Chisom Benjamin
Born on Nov. 15, 1999 snd a native of Ogbunike Oyi LGA, Anambra.
He attended Cave City Secondary School, Ogbunike and played DOSAD FC, Enugu UkwuP
Position: Goalkeeper
Dike said the Iran bound players were already undergoing an orientation programme to equip them with the capacity to absorb the shock as well as understand the work ethics of the Middle East country.
He expressed confidence that the youthful players excel and be the delight of their hosts noting that they were among some of the best of the age in the country.