Ex Super Eagles Admonishes Budding Players On Self Development, Sense Of Teamwork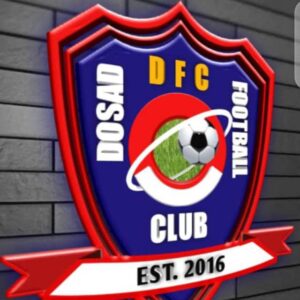 Club Logo
Onyekachi Apam, a former Super Eagles defender has advised young players seeking to ply their trade abroad to uphold high sense of discipline and good work ethics.
Apam made the admonition during an orientation session for 15 players of DOSAD FC, an Anambra based amateur football club who are set for one month playing tour of Iran and Bahrain.
The former U-20, U23 who played 14 times for the Super Eagles who spoke from his base in France said there were big opportunities for good players outside the country.
He however, pointed out that self discipline was a huge deciding factor to exploiting it.
The ace defender said they must be team players because football is a team sports adding that however, players were rated individually.
"Football is not an individual sports, it is a team sports, so, I advise everyone of you to be at your best for your team but more importantly, be at your best as an individual because you don't know who is watching.
"Even when they watch you as a team, the judgment is based on individual contribution, so it is a 2-way thing, you must be a team player, you must also stand out as a player.
"Every moment you are given to showcase yourself is very important, it could be all that can turnaround your story; obey your coaches too.
I pray that most of you will not come back to Nigeria for good, go and rule your world," he said.
On his part, Chibueze Ofobike, a football and travel enthusiast urged the players to be good ambassadors of not just their club and countries but of themselves.
Ofobike, a lecturer at the Chukwuemeka Odumegwu Ojukwu University, Igbariam said it was important to arm the players with the mindset that could help them absorb the culture and environmental shock as a result of their travel.
He urged them to take advantage of the opportunity by abiding by the rules of the their tour guides and hosts warning that they should be wary of attractive offers which often landed young players in slavery.
He said they should also explore opportunities in education while playing football while using Wilfred Ndidi who acquired university education while playing for Leicester as an example.
Rev. Fr Coach Obinna Dike, chairman of DOSAD FC said preparations for the Iran-Bahrain tour had reached an advanced stage.
Dike said 15 players would make the trip including Miracle Okafor, Progress Nnadi, Chukwuma Agba, Ejiofor Ugbe, Odinaka Christopher, Uchona, Ejima Emmanuel Ezeakunne, Godwin Okoyeatu
Chinonso Romanus, Collins Okafor, Benjamin Anaduaka, John Okeke, Francis Nwankwo, Valentine Chukwu and Benjamin Enendu.