NMA Offers Free Medicare To 500 Patients In Anambra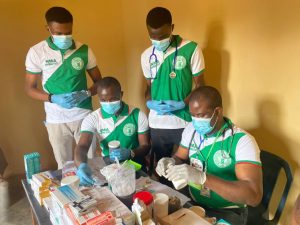 No fewer than 500 persons benefited from the one day free medical outreach organised by the Nigeria Medical Association (NMA), Anambra Chapter.
The outreach which was part of the activities of the ongoing 2022 Physicians Week and Scientific Conference of the Anambra NMA held at Alor, Idemili South Local Government Area.
Dr Jane Ezeonu, the chairman, NMA in Anambra said the free medical outreach was done in collaboration with the Medical Women's Association of Nigeria (MWAN).
Ezeonu said Physicians Week was a national event marked across Nigeria to celebrate doctors in recognition of their contributions to healthcare delivery and to nation building. 
Ezeonu said the outreach was NMA's unique way of giving back to society through increasing access to healthcare. 
She said the medical team comprised 27 medical doctors including Consultants in various specialties, eight nurses and medical students.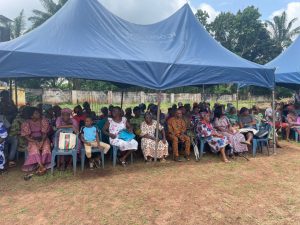 According to her, a total of over 500 patients including men, women and children were offered free consultations, laboratory investigations and medications. 
"Over 200 of these were women who were screened for breast and cervical cancers, patients with abnormal findings and results were linked to the relevant healthcare facilities for follow up.
"Remember, we had earlier visited the IDP Camp in Umuleri which hosts internally displaced persons from flood disaster in Anambra West for free medical consultations, and donations of relief materials," she said.
Ezeonu said the Anambra branch of the NMA wished to further draw attention to the  wave of brain drain that was currently ravaging Nigeria's healthcare sector system in Nigeria and the need to address it.
She listed some of the factors bedeviling the health sector as insecurity, poor remuneration, inadequate work environment, lack of work tools among others. 
According to her, it is critical that the government as a matter of urgency address these issues to reverse this ugly trend. Doctors have left and are still leaving the country with their huge numbers in search of  greener pastures.
"The remaining Doctors who stayed back in the country should be adequately remunerated and provided with work tools and an enabling work environment to encourage their stay," she said.
Ezeonu appreciated their partners including MWAN Anambra, the Management and Staff of Alor Health Center and the leadership of Alor People's Convention for their support.
The Physicians Week and Scientific Conference will end on Saturday with inter zonal sports competition in Nnewi.