Anambra Commissioner Says N259Bn Budget For 2023 Realistic, Gives Sectorial Details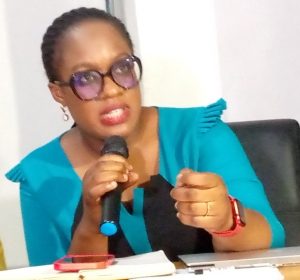 Ms Chiamaka Nnake, Commissioner for Economic Planning, Budget and Development Partners in Anambra says 2023 the proposed N259 budget estimate presented by Gov. Chukwuma Soludo to the State House of Assembly is realistic and implementable.
Nnake said this during a budget breakdown session where she gave details and sectoral allocations of the draft estimate.
Refall that Soludo on Thursday presented a budget estimate of N259 billion to the Anambra House of Assembly for consideration and passage.
Nnake said the budget was conservative and premised on realistic assumptions that would make the implementation possible with minimal disruptions.
She called on Anambra citizens and residents to endeavour to pay their taxes to make up the tax component of the expected revenue which was estimated at N48 billion noting that tax to GDP ratio of the state was unacceptably insignificant.
She said the state was expanding the tax net, eliminating rentier culture and review of obsolete tax regimes while assuring that the Soludo administration would ensure that citizens got values for tax they paid.
On the sectoral allocations, Nnake said N70 billion would be spent on completion of ongoing road projects and construction of new ones, while N2.5 billion and N2 billion would be spent on Urban Regeneration and site design and Preparation for Industrial cities under the Ministry Of Works.
She said the education and health sectors would get N8.39 billion and N6.2 billion respectively while N7.5 billion and N3 billion would be spent on Phase 1 of the Leisure Park project and counterpart fund.
Other sectors highlighted in the key deliverables were Housing N4.5 billion, Power and Water Resources, 7 Billion, transport, N2.9 billion; Sports N1.5 billion, Agriculture, N1.5 billion and Youth Development N3.5 billion
Others were Women Affairs N1.5 billion, Community Chose Your Project and Grants, N 3.2 billion; ICT, N720 million, Information, N200 million; Homeland Security N500 million; Drainages N1 million, five percent of derivation to oil bearing communities N506 million.
Nnake said the capital expenditure increased by 51.1 per cent from N108.2 billion in 2022 budget to N163.5 billion while Recurrent expenditure increased by 55.6 per cent, from N61.4 billion to N95.5billion in 2023
According to her "the capital expenditure accounts for 63.1per cent of the budget size compared to 63.8 per cent in the 2022 revised budget and recurrent expenditure accounts for 36.9 per of the budget size.
"Infrastructure projects account for 55.4 per cent of the capital expenditure and 35 percent of the entire budget size," she said.
Nnake said the budget would be financed with projected N101.4 billion from statutory allocation, N48 billion from internally generated revenue, N6.4 billion from capital receipts and a rolled over loan receipt of N90 billion from the 2022 budget.
She said the N 13 billion deficit would be financed with additional loan.