Nwokolo, Ibekwe Emerge Scrabble Champion, Monopoly Baron At 2nd Onitsha City Board Games In Anambra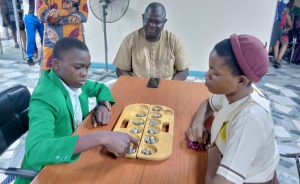 Students of St Charles College and Royal Land College both in Onitsha have emerged winners in their various events at the second edition of Onitsha City Board Games held in Onitsha, the Commercial capital of Anambra State.
Onitsha City board games is organised by the Onitsha Business School for secondary schools in Anambra.
The Board Games featured four events including Scrabble, Chess, Monopoly and Ncho, otherwise known as Ayo.
In Scrabble, Jessica Nwokolo of Royal Land College, Onitsha emerged Scrabble Champion beating MaryCynthia Anichebe of Mater Amabilis Secondary School and Chukwuebuka Ezenwamma of St Charles College to second and third place.
China Edeh also of Royal Land College came top to emerge the Chess Master, leaving Chukwuemeka Egbogu and Isidore Umeh of Kezz Secondary school with the silver and and bronze medals in the Chess event.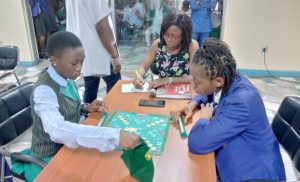 Ebuka Ibekwe of St Charles College emerged champion in the Monopoly to become the Monopoly Baron ahead of his school mate, Chiamaka Darebo while Princess Okeke of Regent College finished  third place.
In Ncho, James Nweke of St Charles College beat all contestants to emerge the Ncho King  ahead of Oluebube Nweke of Redeemed Christian Secondary School and Chukwuebuka Okata of Regent College who won the second and third place respectively.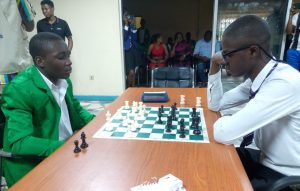 Mr Chinemelum Nsobundu, Project Manager, Onitsha City Board games 2022 in his remark said this year's edition was a huge improvement over the previous edition.
Nsobundu said 10 schools participated at the 5-day competition with no fewer than 95 players playing for glory in the various games.
He said the choice of board games was because they were mentally engaging and good for the development of students' affective, cognitive and psychomotor domains.
He said Onitsha City Board Games was another offshoot of the Onitsha City Marathon initiative which included 'Oka Nsupe Igbo', the Igbo Spelling Bee.
He promised that next edition would be greater and thanked the sponsors for their partnership.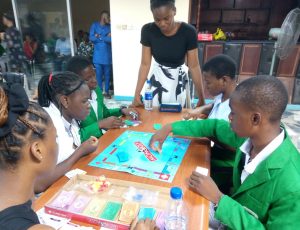 On his part, Prof. Olusegun Sogbesan, the Director General of Onitsha Business School congratulated the schools that participated at the Board Games but decried the poor number of enrollment.
Sogbesan said schools would have enrolled in their hundreds if it was a a dance or fashion competition noting that owners and managers of schools should do better for the society by directing the minds of students to engaging in intellectual competitions.
He said he was in talks with Anambra Chess Association and hinted that the winner of the Chess event would represent Anambra in the national junior championship next year.
He said the Onitsha Business School would continue to evolve initiatives that would help mold the minds of next generation leaders in Anambra and Nigeria in general.
In a reaction, the winner of the scrabble competition, Nwokolo, an SS2 student of Royal Land College said she was happy to come tops in the event after failing to reach the final stage last year.
She said scrabble was an interesting game and that she hoped to take it to a professional level while focusing on her academics.