Obosi PG, 4 Others Killed In Anambra, Soludo Reacts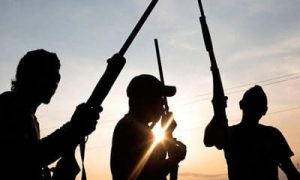 Gov. Chukwuma Soludo of Anambra has condemned recent killings in parts of the state.
Soludo was reacting to killings in Okpuno in Awka South LGA and Obosi in Idemili North LGA.
Four youths identified as Onyiebo Okoye, Kenechukwu Okeke, Jude Ebenezar and Obinna Maduka were killed in Okpuno on Jan.1 while the President General of Obosi town, Chief Ike Okolo was shot dead in a petrol station on on Jan. 2.
Soludo who described the killings as cult related promised to ensure that the culprits were apprehended and made to face the law.
Mr Christian Aburime, Press Secretary to the Governor quoted him as saying that the perpetrators would be apprehended and decisively dealt with, even if they had ran out of town. 
He said Anambra had enjoyed the best Christmas ever in decades with a new system of traffic control put in place by the government, Anambra youth volunteers and the State traffic management agency.
"The governor has condemned the cult-related war among rival groups and subsequent killings in Obosi and Okpuno in Idemili North and Awka South Council Areas respectively.
"He assures that the perpetrators will be apprehended and decisively dealt with, even if they have run out of town. He stressed that they will be hunted down to face the full wrath of the law.
"The governor further reassured that the cult gangs will surely be tracked down and dealt with decisively in accordance with the law," he stated.
Soludo urged Anambra residents to go about their normal duties and enjoy the season as the challenges were isolated cases which woudl be nipped in the bud soon.