Onyedum Inaugurates "Anambra Sports Solution Initiative" 16-Man  MOC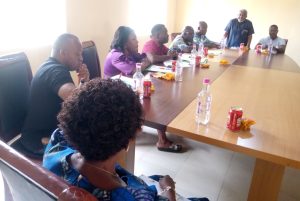 Patrick-Estate Onyedum, Chairman of Anambra Sports Development Commission (ASDC) on Wednesday inaugurated a 16-man Anambra Sports Solution Initiative (ASSI) Main Organising Committee (MOC).
The MOC which was later devolved into six subcommittees would drive the organising of 2023 Anambra State School Sports Festival scheduled to hold between April and May.
The MOC is made up of members from the Sports Commission, Ministry of Education, Post Primary School Commission, Universal Basic Education Commission, Private School Proprietors Association, Media Community, Medical Sector and the Technical Consultant of Commission.
Onyedum who is the chairman of the MOC listed the six subcommittees to include Technical/Venue/Facility, Ceremony/Protocol, Medical, Media/Public Relations, Security and Administration.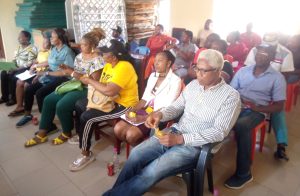 Other members of the MOC are Okwonna Faith, Emeka Obidimma, Johnny Igboka,  Olu Sule, Chimezie Anaso, Valentine Uzoagu, Justina Okafor, Ikenna Nwokedi.
Others are Emeka Okeke, Akonam Obiefuna, Aka Chika, Bridget Offiah, Victoria Nwobi, Raphael Okafor and Romanus Ibekwe who is the secretary.
Onyedum who expressed confidence in the members of the Committee to deliver on the task congratulated them on their appointment.
He said the Local Government Area sub component of the MOC would be election to domicile the festival in the 21 LGAs and 179 communities in Anambra.
Speaking on the programme, Faith Okwonna, a director in the commission said the festival would be held in the U9-U13 and U13-U19 categories from primary to secondary schools.
Okwonna said 10 sporting events would be in focus in the maiden edition of the festival including Athletics, Swimming, Basketball, Volleyball, Table Tennis, Scrabble, Chess, Taekwondo and football.
 The Subcommittees and their members are 
Technical/Venue/Facility:  Emeka Obidimma, Johnny Igboka, Jude Nwafor, Olu Sule, Edith Onwuagamba, Justina Okoli, Osita Obijiofo(Secretary)
Ceremony/Protocol Subcommittee Okwonna Faith, Justine Okafor, Akachukwu Igwebuike, Nkiru Okoro, Prisca Ogugua(Secretary)
Medical:  Emeka Okeke, Ngozi Nwegwu, Godwin Chiedozie and Favour Nnagbo 
Media/Public Relations: Chimezie Anaso, Akonam Obiefuna, Tony Nezianya, Nnameka Egwuonwu, Ikenna Nwokedi (Secretary)
Security/Logistics:  Aka Chika, John Ezebuadi, Valentine Uzoagu, Maduka Okoye and Emeka Nriadike(Secretary),
Administration: Romanus Ibekwe, Joy Ada, Okwonna Faith, Ijeoma Okpala, Chioma Odenigbo and Ifeyinwa Mbatojuo