Ezeonwuka, Rojenny Stadium MD Endorses Peter Obi Rallies Sports Community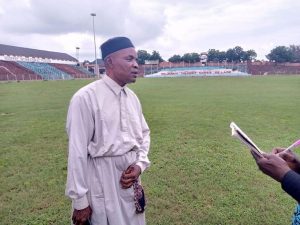 Rommy Ezeonwuka, the Managing Director of Rojenny Stadium and Games Village, Oba in Idemili South LGA of Anambra has called on Nigerians especially the sports loving community to vote massively for Mr Peter Obi, the presidential candidate of the Labour Party.
Ezeonwuka in a statement said Nigerians should vote Obi in the interest of the nation's talented youths and of the growth of the sports sector.
He said Peter Obi's contributions to the sports sector both as a governor of Anambra and a private citizen had remained uncelebrated.
Ezeonwuka said Obi not only built sports infrastructure in Anambra but  was the first governor to visit Rojenny Stadium and approved grant for upgrading of the facilities at the stadium.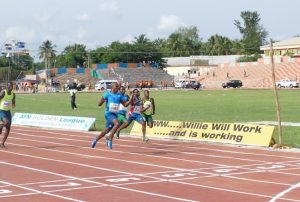 According to him, when Peter Obi came to Rojenny he said that the person who invested such an amount of his personal money on sporrs facility should be recognised as one of the highest developers  of Nigeria youth talents. 
"Peter Obi loves sports, he represents the best interest of sports among all the candidates, so as an authority in the development of sports in Nigeria, I endorse him and call on all lovers of sports to vote massively for him.
"As a governor, Peter Obi built two mini stadiums, the Chuba Ikpeazu Stadium and Godwin Achebe stadium from scratch at a time when Anambra did not have a playground not to talk of stadium.
"He went further to commence the Awka Township Stadium and built it to a point before leaving office.
"Under Peter Obi, school sports and state sports festivals were regular and a lot of talented athletes were discovered," he said.
Ezeonwuka said that if well developed, the sports sector could be used to create wealth opportunities as the United States of America, Jamaica and Brazil had done for their youth.
He said Nigeria needed a president who would give priority to sports as an instrument for empowering millions of youths in the streets.
He said Peter Obi's presidency would activate and harvest sporting talents across Nigeria and create a virile sports economy.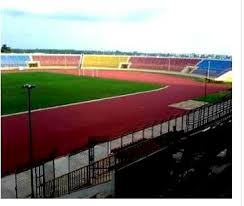 "Under Peter Obi, i see Nigeria winning football world cup bad leadership has driven our best talents to the streets where they are languishing, our Nigeria football league and athletics will bounce  back
"Sports is a gold mine, we need a president that will help the youth tap from it, an Olympic gold medal can earn the athletes over a million dollars and you know what that means to the family and economy in general.
"As sports men and women, let us help ourselves by voting Peter Obi and ensuring he wins the race on Feb. 25, " he said.