Obi Votes, Restates Preparedness To Solve Nigeria's Challenges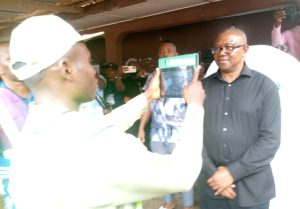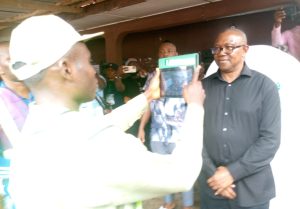 Mr Peter Obi, the presidential candidate of the Labour Party has cast his vote at PU 019 located at Umudimakasi Square, Amatutu, Agulu in Anaocha LGA of Anambra.
Obi who voted alongside his wife, Margaret was accredited at 11.39 am and thumb printed 11.41am while he cast his ballot at exactly 11.44am.
Speaking shortly, Obi said said ge had the solution to Nigeria's national challenges as he was prepared for the task.
"If you look at this election, if there is anybody people should stepdown for, it is me.
"I have the solution, I have the physical and mental energy. I am ready for it, i an prepared for it.
"I have articulated what will happen from day one. It will be clear, measurable and people will feel it," he said.
Obi said his voting process was smooth and wished it was the same across the country.
On the serenity and peaceful security environment in the locality, Obi said "anybody close to me knows I am friendly with everybody. In my Village we live like a family"
"They should come out and vote, it is about our country, we need to come together as a people and start building this country,"he said.