'Tilova for Africa' Says Discrimination Against Osu Caste, Minority Groups, Unconstitutional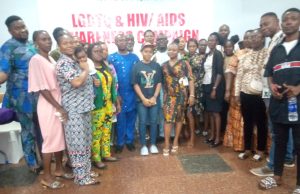 'Tilova for Africa, a Non Governmental Organization has described the  Osu Caste system as anachronistic and no longer tenable in modern day civilisation.
The charity Organisation said this at a symposium on Discrimination Against Sexual, Disease State and Minority Groups in Awka on Wednesday.
Mr Martin Nwabueze, Founder of Tilova for Africa said apart from the denials that the individual members of these discriminated groups suffer, the society also denies itself the contributions these people should make to national development.
The Osu caste system is a traditional practice in Igboland, Southern Nigeria which discourages social interaction and marriage with a caste of persons (Osu) who are  considered as inferior beings compared to their real born (Diala) Counterparts.
Nwabueze said nobody should be segregated against or denied his or her rightful place in the society not for incompetence but on account of who their parents were or health status.
He said it was unfortunate that in spite efforts by the church and traditional institutions to abolish the system, the practice was still prevalent such that young people who loved themselves and were compatible could not marry just because the society said one of them was of Osu ancestry.
This Symposium is part of our campaign against minority groups which we have grouped into three categories including HIV/AID, the Osu Caste system and sexual rights.
Osu Caste system has been a plague that has held us down, we are not supposed to discriminate against anybody because of it, we have tried to do away with it but because of fear people have refused to associate with them.
"Centuries after, we are still tied down by what our forefathers practiced, what they felt was right, that should not be encouraged in this age. 
"Even though we are Christians, we have not done away with that fear but the truth is that we are all created in the image of God, we are all equal before God, nobody is subordinate to any other in the eyes of God.
"HIV is not a death sentence, people with it can still live a normal life, so we are saying that patients should not be discriminated against, this will increase the number of people submitting themselves for testing and care," he said.
In his Keynote speech, Mr Charles Ekwunife said segregation and discrimination against against Osu Caste and HIV patients were the spirit of sections 37 and 42 of the Constitution of the Federal Republic of Nigeria.
Ekwunife who is the Director of Investigation at the Public Complaints Commission (PCC), Anambra office said the Commission had the mandate to receive petitions from members of the public against administrative injustice from public and private sectors as well as social discrimination.
He commended 'Tilova for Africa' for increasing awareness on the plights of minority groups and called on Nigerians passing through segregation and discrimination to formally petition the PCC for redress adding that the services were free.
According to him, the PCC in pursuing its role, not only receives complaints from the aggrieved who  suffer one form of injustice or another, but also addresses issues which if not handled appropriately and timely could impact negatively on the society.
"I therefore use this opportunity to extend our hands of fellowship and comradeship to Tdos fist Africa as partners in the pursuit of social justice and stability in and the desire to have a society where nobody will be stigmatised, discriminated against or denied their rights.