IPMAN Sets Up Taskforce To Track Adulterated AGO In Southeast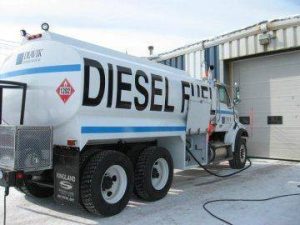 The Independent Petroleum Marketers Association of Nigeria (IPMAN) has raised alarm over presence of adulterated Automotive Gas Oil (AGO) commonly known as diesel 
Mr Chinedu Anyaso, Chairman of IPMAN,  Enugu depot in charge of Anambra, Ebonyi and Enugu states said this in Awka on Sunday.
Anyaso said the leadership of IPMAN had received reports of damaged vehicles and industrial machines from members of the public as a result of suspected adulterated AGO.
He said the association had set up a taskforce to unravel the syndicate responsible for the distribution of the unwholesome product in the zone.
Anyaso said faking and distribution of petroleum was not just a double Jeopardy for the customer but an economic sabotage which should be discouraged by all.
"IPMAN want ro alert members of the public, especially those buying Automotive Gas Oil or diesel, to be cautious when buying the product because, there is a report of low density quality in circulation.
"We have received reports of possible fake product in circulation which has affected vehicles and machines negatively, so we are advising that they be more careful.
"On our part as an association, we have already set up a taskforce to monitor the situation and find out those who are responsible for sourcing and distribution of the product across the zone," he said.
Anyaso urges marketers especially who were not buying from depots to ensure the products they were procuring were genuine as ignorance would not exculpate anybody found wanting.
He said IPMAN would work with the Nigerian Midstream and Downstream Petroleum Regulatory Authority and relevant security agencies towards stamping the unwholesome product out of circulation.