Action,  Excitement As Festival Of Sports Returns To Anambra Schools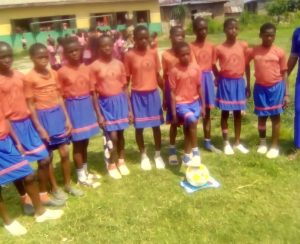 Students and pupils in Anambra secondary and primary schools have been engaged in stiff but friendly competition in various sporting events with their friends in other schools following the return of school sports in the state.
The games which started on May 17 marks a new dawn in the anal of sports development in the state as it brought to a pleasant end the long dark tunnel of death of school sports after over 10 years.
The First Solution School Sports Festival as it is called will be the game changer for sports in Anambra as it provides a platform for teeming budding talents in state schools to exhibit their stuff and be discovered by prying eyes of coaches and mentors.
From Mmiata Anam to Oroma Etiti in Anambra West, from Aguleri to Umueri in Anambra East, from Achebe stadium to Chuba Ikpeazu stadium in Onitsha, from Abagana to Nimo in Njikoka primary and secondary schools in the 179 communities of the 21 Local Government Areas are burning the tracks and scoring goals.
There will be actions in Athletics, Basketball, Chess, Football, Scrabble, Swimming, Table Tennis, Tennis, Taekwondo and Volleyball as well as Cricket which will be a demonstration sport.
The festival is designed to give equal opportunity to both boys and girls for schools that are able to raise both teams in all sports.
The festival will not only reveal talents, it promises to strengthen intercommunity bonds, create new friendship and positive rivalry among students and schools as well as evolve a new culture of perfect blend of sports and learning.
This in the thinking of the organisers is the best way to return Anambra to its enviable height in the comity of Nigeria sports.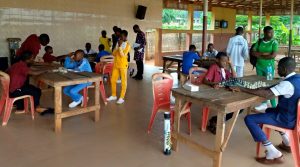 No doubt, it will be a rebirth of the era when Anambra ruled the country in sports and her some of the best sports men and women in the 70s and 80s including the famous CKC '77 which conquered the world in Dublin Academicals.
Kudo to Prof. Chukwuma Soludo led 
 administration for giving approval and political backing to the festival.
Another factor worthy of mention for the success recorded so far is the full cooperation that the ministry of education has given the organisers.
No wonder the turnout has been impressive.
Patrick-Estate Onyedum, chairman of the Anambra State Sports Development Commission said hid vision is to give every potential athlete in Anambra the opportunity to rise to the top of his or her career.
Onyedum, a product of school sports himself said under the Anambra Sports Soludo Initiative (ANSSI), Anambra will not only become tje state to beat in age group competitions but an active exporter of talented athletes.
"Sports is serious business now and we are taking it that level in Anambra, that is why we are bringing in the private sector as partners.
"We will be going to National Youth Games later this year and National Sports Festival in Ogun state next year. We have started our preparation for these games with this school sports festival, the era quick wins are over, we want to produce future champions rather than hiring mercenaries.
"We have a partnership arrangement with schools in America and Europe which grant scholarship to students with talents, our desire is to have Anambra children benefit from that opportunity," he said.
The school sports festival will start with elimination series at the community, local government areas and Senatorial District levels up to the state finals scheduled to hold between June 21 and June 24.
We call on school managers, parents, businesses,Local Government Areas officials, government functionaries and lovers of sports to come out and cheer these students as they express themselves in the various fields of play.