NMA Holds Medical Outreach,  Donates  Medicines To Police In Anambra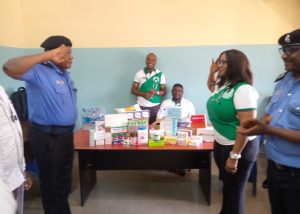 The Nigeria Medical Association (NMA), Anambra Branch on Thursday held free medical outreach to officers and men of the Anambra Police Command.
The outreach was a prelude to the Branch's Annual General Meeting (AGM) scheduled to begin in Awka on Friday.
Dr Jane Ezeonu, Chairman of NMA who spoke at the event said the outreach was to increase health consciousness among officers and improve their wellbeing for effective police duty.
Ezeonu said the services rendered included health talks, medical screening, medical consultation, prescription/provision of medicine and donation of medicine and diagnostic materials.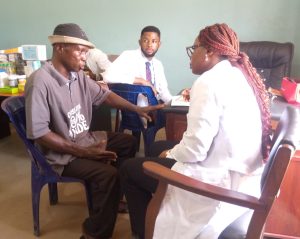 She said no fewer than 21 medial professionals comprising Doctors, Laboratory Scientists, Pharmacists, and medical students were on ground for the outreach.
"This outreach is to mark the beginning of our AGM, we are rendering medical services and giving out basic medicines and equipment to support their clinic.
"We have a very cordial relationship with the Police Command in Anambra. We are happy that we are beginning on this good note," she said.
Also speaking, Dr Francis Ifeaneme said that no fewer than 120 officers of the Command received different types of medical services in the command.
Ifeaneme decried the high cost of medical services and advised residents to enroll into the Anambra State Health Insurance Scheme to cushion the burden and increase their access.
He said the beneficiaries were drawn from various divisions in the state.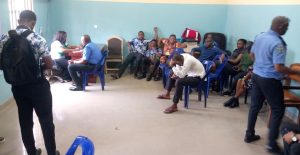 He said other activities lined up in the AGM were awards to people who had distinguished themselves in service of the association, scientific conference on development in the sector including the brain drain (japa) phenomenon and a day with elders in the profession.
In a remark, ACP Kingdom Otunonye in charge of Area Commend said the Outreach in the command was a welcome development.
Otunonye said good health of personnel was crucial to effective service delivery and thanked the NMA for deeming it Command worthy for the outreach.
He urged officers not to make it a one-off event but always find time to check their health condition for necessary medical attention in view of the nature of job they do.