Anambra ICT Boss Urges Southeast To Leverage WikiMedia Advantage In Information Sharing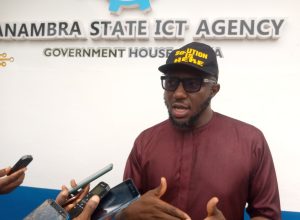 Mr Chukwuemeka Agbata, Managing Director of Anambra Information Communication Technology (ICT) Agency has called on the people of the State to take advantage of the immense opportunities presented by WikiMedia.
Agbata made the call at a Digital Literacy Training for Civil Society Organisations in Anambra by the Agency in collaboration with Wikimedia Nigeria User Group, Anambra Chapter in Awka on Tuesday.
He said WikiMedia was a great way for anybody to join global conversation and tell their own stories.
He said the Gov. Chukwuma Soludo led administration was developing a  vibrant ICT sector which would bring the largely informal sectors in the state to the formal sector through digitisation.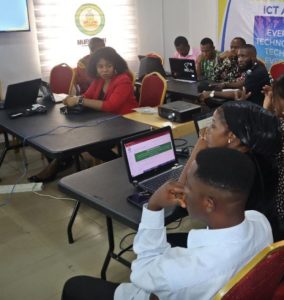 "WikiMedia has disrupted the encyclopedia system but at the same time, it has provided a platform for people anywhere to tell their own stories.
"We felt that the civil society has to be on that platform to join in the conversation, that is why we organised this training for them as our enhancement campaign in Anambra.
"We give them the basics, how to set up their pages, so that they can post their contents push their own narratives; it will enable them store information positively because there is no vacuum in the tech world, if don't tell their stories, others will tell it for you," he said.
Agbata said the major infrastructure for optimal functioning of ICT sector was fibre optics which the Soludo administration was fast laying in urban towns and extending to rural areas.
On her part, Dr Ngozi Osuchukwu, the Coordinator of Wikimedia Nigeria Network, Anambra Chapter said the Wiki community was young and growing suspicion and character of the person in charge the election
Osuchukwu, a lecturer in the Department of Library Science, Nnamdi Azikiwe University, Awka said WikiMedia was a huge Information resource platform which provided a huge economic opportunity for the tech savvy.
She commended the Anambra government for organising the programme noting that there were a lot of original contents that trained members of the Wiki community in Anambra could store on the platform